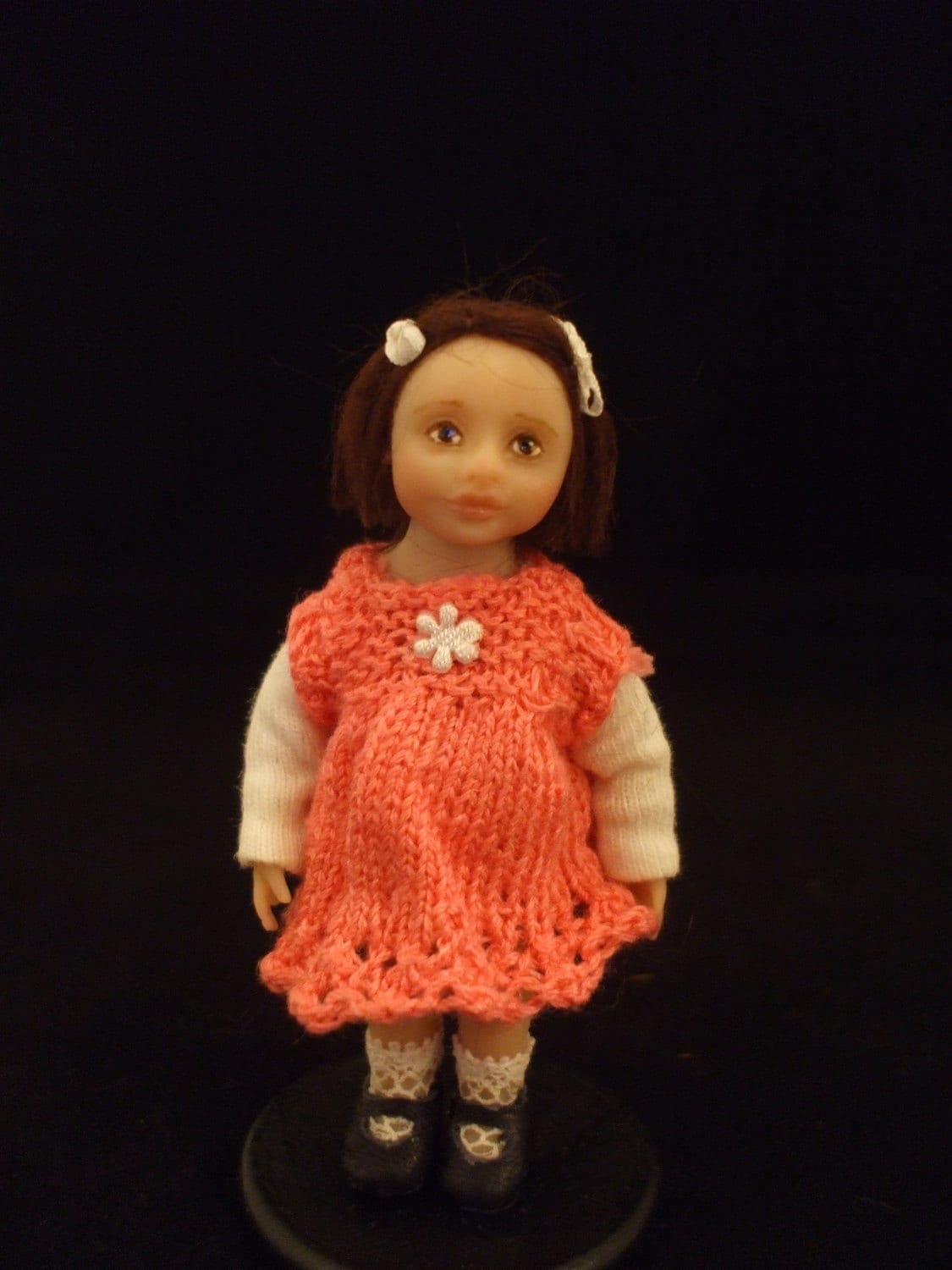 CDHM Artisan Julie Campbell, IGMA Artisan of Bellabelle Dolls, OOAK hand sculpted 1:12 scale Child Doll.
Sophie is just three years old and cute as a button. She would fit well into any miniature home from the 1930's onwards. I dressed Sophie in a hand knitted dress and ankle socks for a timeless style.
She has been sculpted from polymer clay and has dark hair cut into a bob and held back with ribbons. She has leather Mary Jane shoes.
This doll has been sold, so contact Julie for your commissioned doll of choice!
Visit Artisans
CDHM Gallery here
www.CDHM.org Copyright 2004-2011 All rights reserved