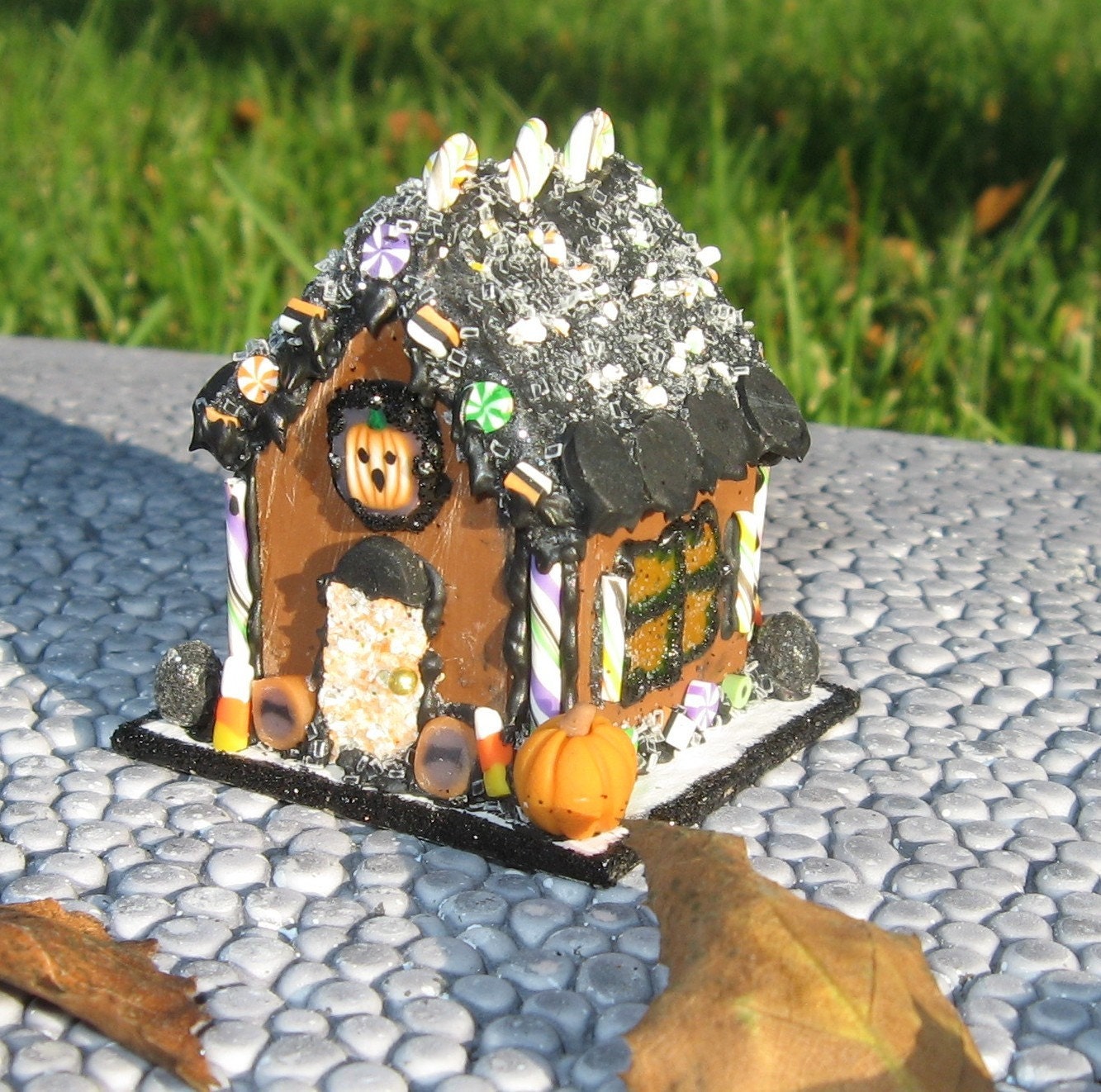 Click image to view auction.
NEW AUCTION:
CDHM Artisan Julie Davis of The Sweet Baker has a unique Halloween Dollhouse Miniature Gingerbread House.
Gingerbread isn't just for Christmas anymore! This is a tiny polymer clay Halloween themed gingerbread house for your 1 inch scale dollhouse. House is approximately 1 1/2 inches tall x 1 inch wide x 1" inch deep.
House is decorated with polymer clay black and orange gumdrops, black licorice discs, candy peppermint sticks swirls and discs and a mini pumpkin, black frosting and sugar sprinkles,(all pretend, of course). If you are into changing the decorations in your miniature house during the year, then this Fall themed house is just for you.
Visit Julie's
CDHM Gallery here
www.CDHM.org Copyright 2004-2011 All rights reserved