How many times it happened to you to see something in photo and then see it in person and say: the photo doesn't give justice!
It happened to me to see something in person and after to see it in photo and what I say is always: the photo can't explain!
I'm talking about the pieces of furniture that you will be able to find in Lia's gallery, we were together in Arnhem so I was able to see everything from very close, the perfection of these pieces is very hard to be see in the images, the details are close to be maniacal, shouldn't you know, it would be very hard to belive that you are looking at a miniature so please, trust my words and give a look, you will be pleasantly surprised: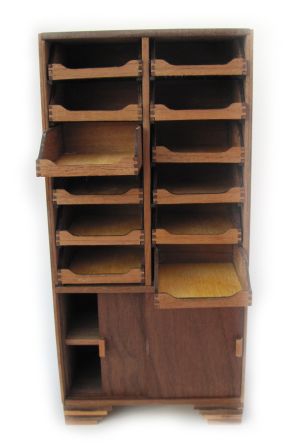 www.cdhm.org/user/viliaminiature
To the next Wednesday!
Lory
,
CDHM Blog Staff