CDHM Artisan Pauline Chan of P's Design
, creates dollhouse miniature foods in 1:12 scale. Specialties include items like the first image, Tempura Rice Bowl Set and the second, Vietnamese Meal Set. Authentic in appearance, this will add such amazing realism to your themed dollhouse.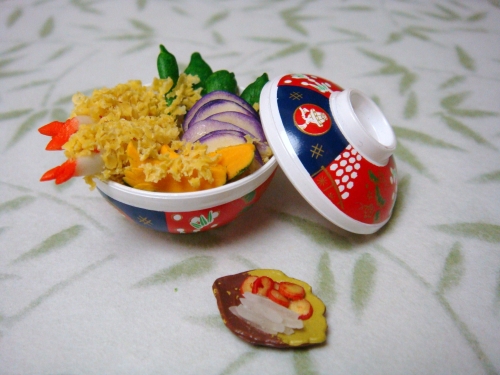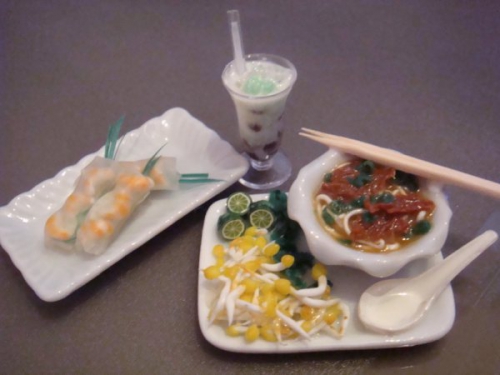 http://www.CDHM.org Copyright 2004-2013 All rights reserved.