Surfing the internet, we ran across amazing vintage and antique dollhouses.

Look carefully at all of the wonderful details decorating these houses and how lovingly each piece of furniture, dolls, and accessories are placed. There were no kits in those days to make houses -- these are all handmade by maybe the father, favored uncle, or the family had a carpenter build this for their child. We hope you enjoy the walk through history as much as we were.
§
This is a 1903 handmade Victorian dollhouse. Check out the
child, you know she is so happy with her dolls and house.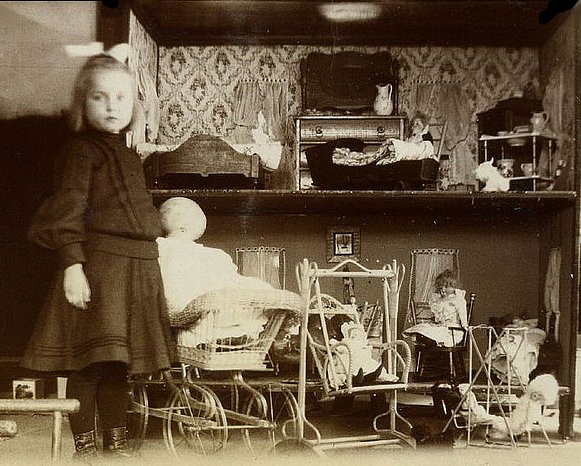 §
The year, 1943, on the foc'sle of a battleship, in the
shadow of the guns, a Royal Marine, J Lynch of
Newport, Monmouthshire, is putting the finishing
touches to a large dolls house, complete with furniture.
-----------
§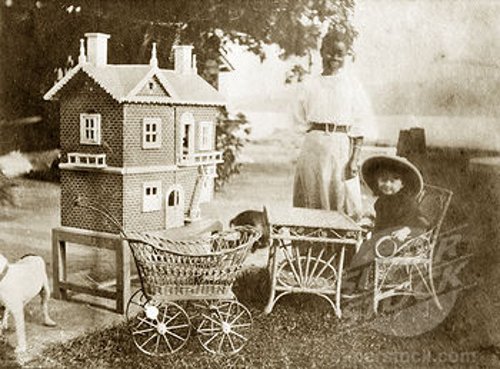 §
Look on the left and you will see this tiny
1918 dollhouse. It's hard to see the details
but the house is cute.
-----------
Photograph by Rob Shoeberlein of
the Maryland State Archives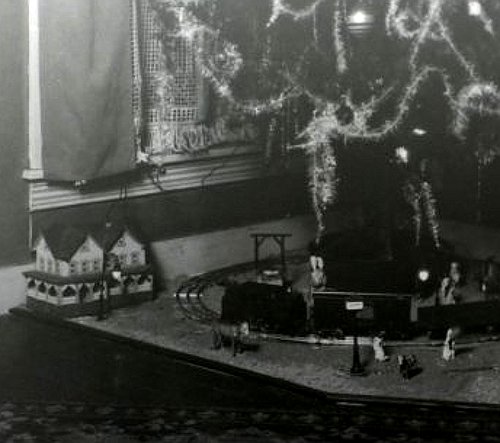 §
1903, Winifred Warne and the dollhouse built by her
uncle Norman Warne. The dollhouse Beatrice Potter
used as a model (The Tale of Two Bad Mice) was one
Warne had built in his basement workshop as a
Christmas gift for his four-year-old niece Winifred Warne.
-----------
www.CDHM.org Copyright 2004-2013 All rights reserved.