Williamsburg, Virginia native CDHM Artisan Katie Arthur of Dollhouse Miniatures and Hitty Art, began painting with the curiosity that only a child has. From those childhood experiences visiting such places as Abby Aldridge Rockefeller Folk Art Museum and the DeWitt Wallace Decorative Arts Museum she gain insights into the historical beauty that is American Folk Art.

Into her adulthood, she stumbled upon needle work, creating amazing needlework in dollhouse miniature scale, along with those teeny tiny paintings that she has such wonderful full-sized experience with. She has a rich background that you can see in every embroidered replica she produces.
§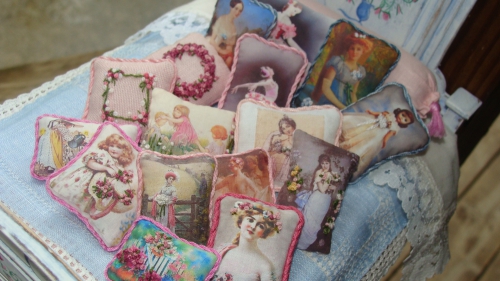 §
www.CDHM.org Copyright 2004-2013 All rights reserved.