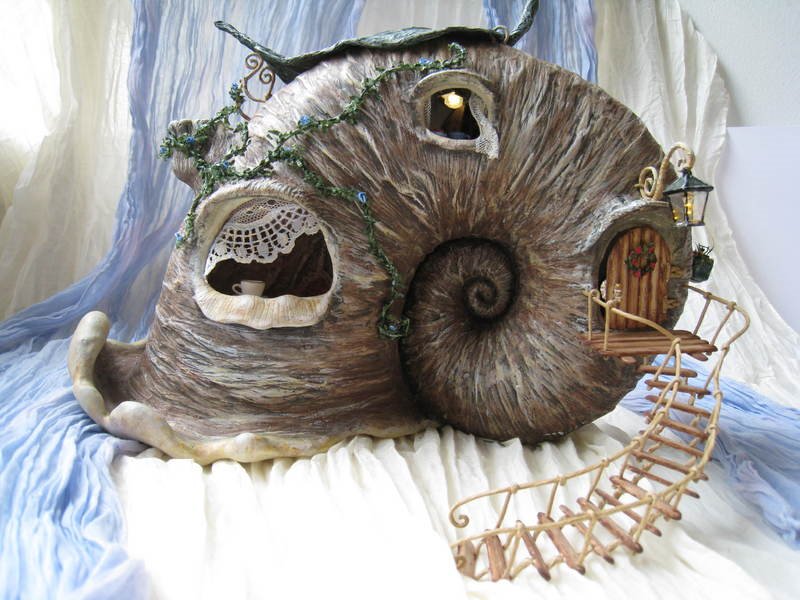 We found this amazing
dollhouse while surfing
the web. The name of all
this hostel is "U Ulitki".
The overall size of this piece
measures 37 x 15 x 21 cm. It
is a painstaking accurate
work of art! At the same
time it has the charm and
magic of what makes
dollhouses so much fun.
The dollhouse was built by
Vilonessa Dolls
.
We applaud the builder of this dollhouse as their imagination and creativity is unmistakable. Well done
Vilonessa Dolls
.