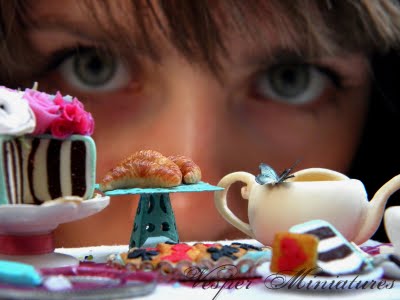 Meet CDHM Artisan Veselina
Koleva of Vesper Miniatures
"I have always loved art and
crafts from making jewelry and
cards, wrap gifts or to just
decorate everyday objects.
In November 2009 I tried
working with polymer clay
for the first time and
found that I liked it a
lot. Very soon after that
I entered the world of miniatures, making my first miniature food. The rest is history..."
---
Visit more of Veselina Koleva of Vesper Miniatures'
CDHM Gallery
.