CDHM Artisan Jen Tuttle of Miniholiday
, has made a Dollhouse Miniature Easter Cookie Bouquet. Descdribed as, "An Easter Cookie Bouquet. It features 8 hand painted Easter cookies in a paper covered pot. It measures about 1" high. Cookies may vary from those pictured but will always contain a bunny and a flower and a chick cookie. This is a 1/12 scale collectible miniature."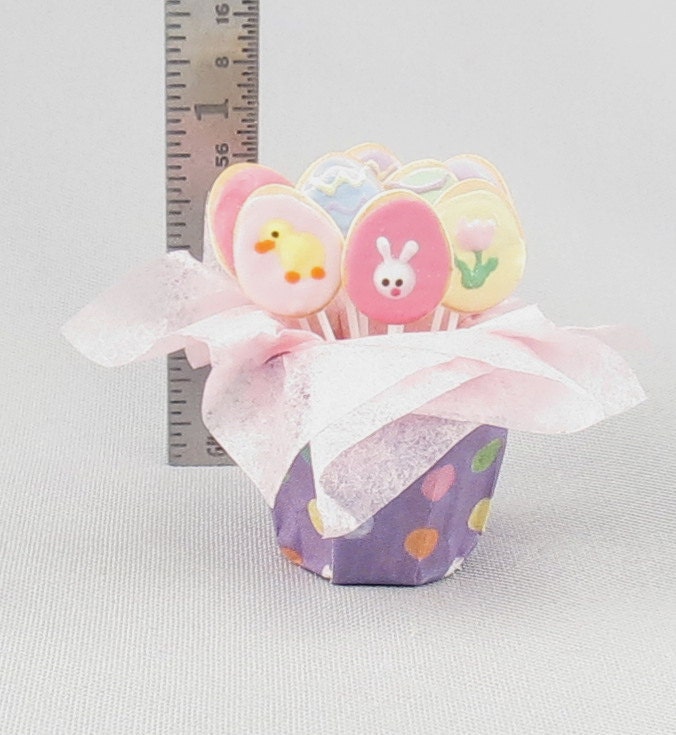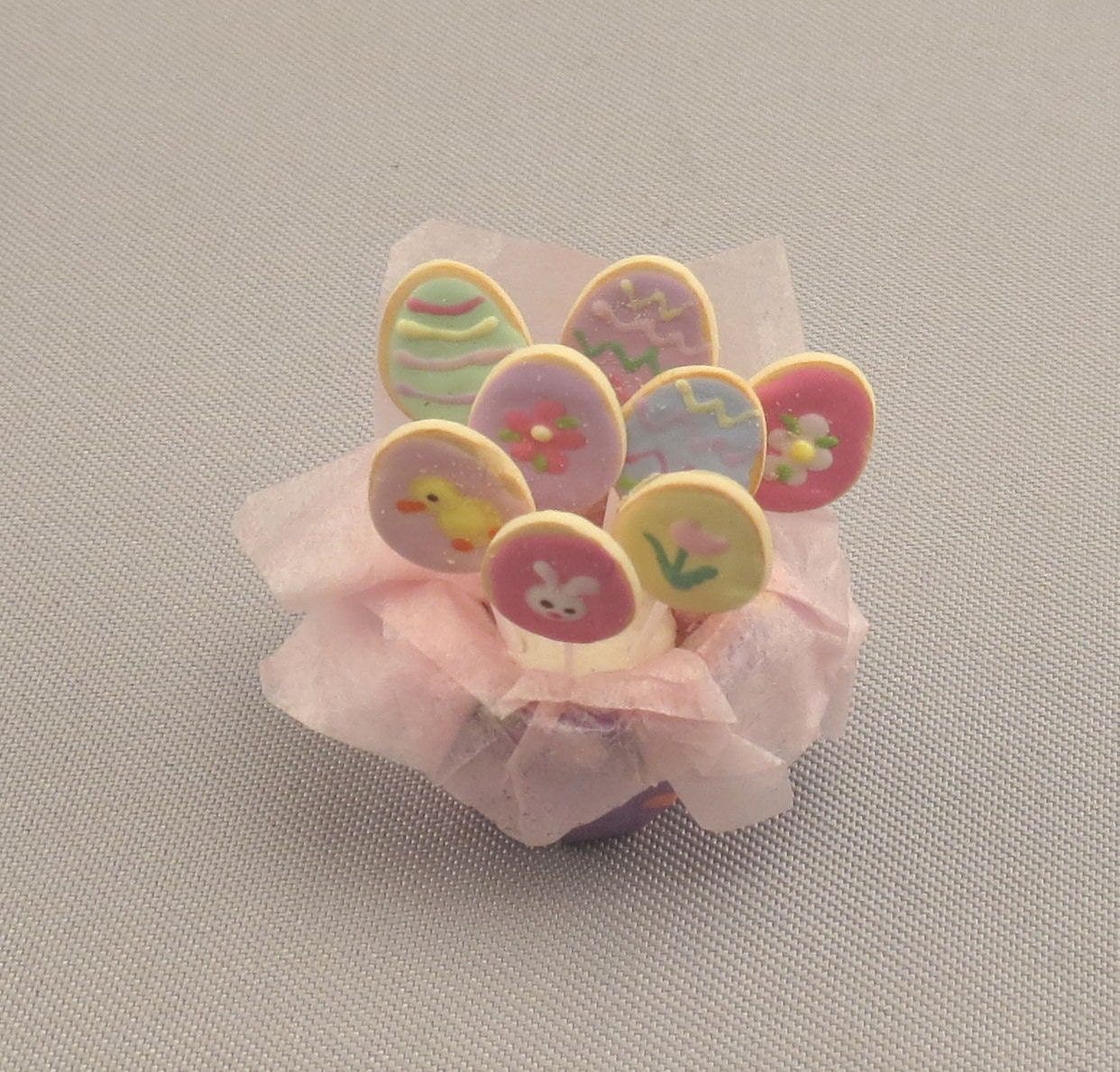 www.CDHM.org Copyright 2004-2013 All rights reserved.