CDHM Artisan Lidi Stroud, IGMA Artisan of Into Minis
, 1:12th Scale Miniature Laundry Hamper. 50mm high and is 40mm wide.
Made using wire for stakes and woven with a waxed linen thread, it is finished with a bound border. The lid opens and it has the required handles for the little people to move it around!! The hamper is finished with a water based varnish.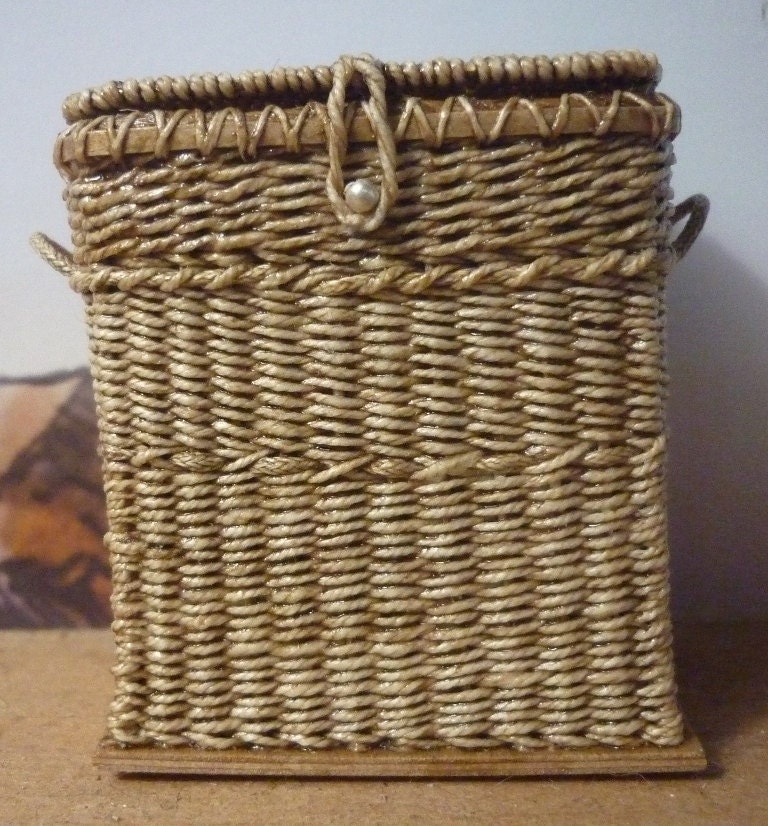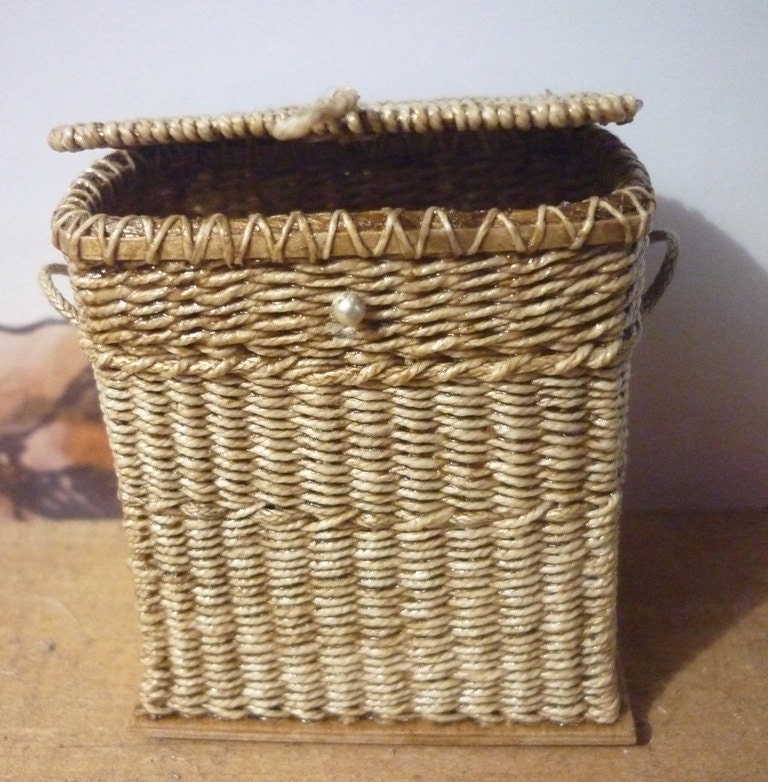 http://www.CDHM.org Copyright 2004-2013 All rights reserved.